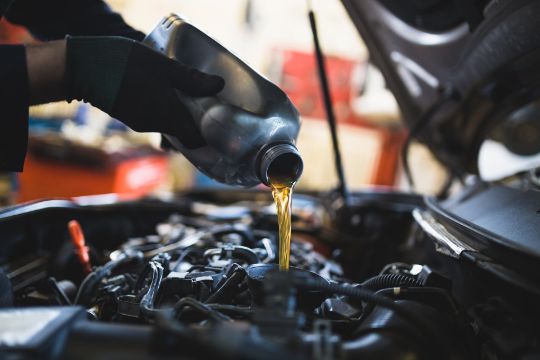 Jack's Auto Service Center - OKC |Auto Repair Shop and Brake Shop near Oklahoma City, Oklahoma
Our team at Jack's Auto Service Center is proud to offer residents of Oklahoma city with the best auto repair options. Rest assured that our repair shop will provide your vehicle with honest and affordable services to exceed your expectations.

As a leading team of mechanics, we supply our customer with over 31 years of experience in business. Our family owned and operated company offers brake services, radiator repairs and car engine replacements to meet your specific needs.


Each of our mechanics is certified and insured to provide you car, truck or SUV with the best automotive repairs. We offer a wide variety of options which include oil and lube services, brake maintenance, engine replacement, as well as transmission rebuilds.

Is your vehicle making whining, grinding or squeaking noises, accompanied with a delay in response? You may be in need of urgent transmission repairs. With the help of our computer diagnostics we can locate the source of your vehicles issues with ease. Our honest solutions will not only save you time and money, but help you maintain the quality of your vehicle as well. As a vehicle owner it is critical that you maintain the quality of your brakes. Our brake repair specialists can provide you with new calipers, rotors and brake pads to meet your specific needs. Ensure the safety of you and other drivers on the road, and receive brake maintenance from Jack's Auto Service Center.

We also offer clients with automotive electrical repairs too. If you find that your headlights, tail lights, or air conditioning is working improperly you may need electrical repairs. In addition to our electrical work, we offer a variety of services that include transmission fluid fills, fuel injection repair, oil change, tire rotation and much more. Rest assured that when you choose Jack's Auto Service Center as your leading auto repair shop, you will never be disappointed by our superior results.

If you are living in Oklahoma City speak with us today at (405) 543-1657, and learn more about our impressive automotive service list. One of our friendly associates will be glad to assist you in your time of need.