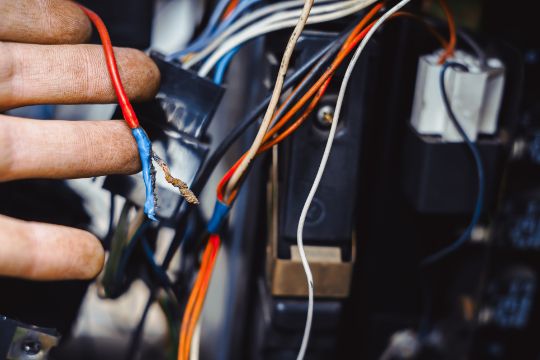 Jack's Auto Service Center - Midwest City, OK|Mechanics and Transmission Repair near Midwest City, Oklahoma
We invite residents of Midwest City to take advantage of our incredible services at Jack's Auto Service Center. Our phenomenal team of mechanics is guaranteed to provide you and your vehicle with honest and dependable results.

Our family owned and operated business has offered over 31 years of reliable service in the area. With our years of experience in the industry, we are guaranteed to provide you with the most exceptional results.


As your leading automotive repair shop, we proudly offer a variety of services to exceed your expectations. Whether you acquire oil leak services, transmission repair, or brake replacements we are the team for your. Are you expecting loud whining, squeaking, or a lack of response from your vehicle? You may be in need of transmission repairs. Our local mechanics offer superb results on transmission rebuilds and replacement services.

Additionally, we provide each of our clients with options for their radiator repair needs. Using our computer diagnostics we can locate the exact cause of your vehicle issues, and provide you with fast and dependable answers. As a vehicle owner it is critical to maintain the quality of your brakes. We utilize the best technology to provide you with magnificent brake services. Whether you are in need of new calipers, rotors or brake pads we have the skill to provide you with the best results.

If you are looking for a dependable team of professionals we are proud to offer clients with electrical work for their vehicle. Many customers seek our help when their headlights or A/C unit fails. We can inspect your vehicle for wiring or fuse issues, for immediate repairs. Rest assured that when you choose Jack's Auto Service Center as your local mechanic, we will provide you with the most exceptional results. We are proud to offer oil and lube services, transmission repairs, engine replacement and much more.

If you are living in Midwest City speak with us today at (405) 543-1657, and learn more about our top quality solutions. One of our friendly associates will be more than happy to assist you.